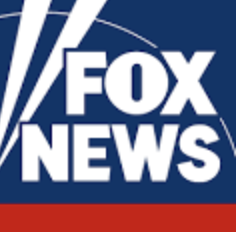 Joe Biden and President Kamala Harris remembered the events of July 6 with great solemnity.
July 6? President Harris? Confused?
So is our president. In recalling (celebrating?) the "insurrection" that occurred on January 6, 2021, Biden mixed up the months and also introduced his next in line as "President Harris," as he has done on numerous previous occasions.
That obvious befuddlement is not slowing down Joe Biden, who apparently has decided to run for another term as president, notwithstanding his sub-par approval ratings, the several crises which have beset the nation and his presidency, or that fact that younger members of his party are without a doubt champing at the bit to take his place.
Go Joe!
Over the Christmas holiday, as the president and his family vacationed on St. Croix, he took the temperature of the room, and reportedly concluded that he should run again.
Before Christmas, at a glamorous state dinner, Jill Biden apparently spilled the beans to French President Macron that her husband was preparing for another campaign.
Biden has not yet told the American people; his team wants to pick the perfect moment.
That might not be right after Uncle Joe finally visited the border. Critics are disgusted that Mayor Oscar Leeser of El Paso, who recently declared a state of emergency because of the thousands of migrants streaming into his city illegally each day, helped create a sanitized photo-op for the visiting president.
To be sure, the Democrat mayor was skating on thin ice; he admitted to colleagues that the White House had begged him not to declare an emergency, for fear it would make the president look bad.
As agents cleared out the encampments overwhelming the shelters and streets of El Paso so that Biden (and accompanying TV crews) would be spared the reality of the humanitarian crisis at the border, one wag from the Border Patrol union tweeted: "We suggest just landing in Des Moines, Iowa and telling him it's El Paso. He'll never know the difference."
Apparently, Biden may wait to announce his good news until the State of the Union address, when he will boast about how he's "created" millions of jobs and blame Republicans for the border mess. He will argue that his Inflation Reduction Act is actually capping price increases, even as drug companies announce price hikes on hundreds of prescriptions and the cost to fill up your tank heads north once again.
He will hope that newly-elected House Speaker Kevin McCarthy will not tear up his speech in full view of the assembled dignitaries and the TV audience, as Nancy Pelosi once did.
We cannot help but applaud the sheer chutzpah of the man whose age will undoubtedly be an issue on the campaign trail. When he ran in 2020, Biden was able to hide out in his basement, using COVID-19 as a convenient excuse to stay hidden from the public. In 2024, unless our world is extremely unlucky, he will have no such reason for avoiding the press.
He'll have to give real interviews, not just hammy touchy-feely affairs with closet supporters; he'll have to face tough questions and explain to voters' satisfaction how it was that he allowed millions of people to enter our country illegally and how his government continued to pump trillions of dollars into an overheated economy, thus forcing the Federal Reserve to put people out of work in order to tame the inflation beast.
He'll have to break with the progressives in his party who have condoned soft-on-crime policies that are undermining our great cities and costing our companies tens of billions of dollars.
He'll have to explain how his frequent rants about "MAGA Republicans" have brought our country together, as he promised to do in his 2020 campaign.
He will not do any of these things, of course. He will boast that he has kept our Democracy safe from Donald Trump, and that he has worked across the aisle to pass historic legislation. Legislation that is historic mainly for its cost, not its efficacy.
Biden is cheered on by the liberal media which appeared to have reservations about a second run until the GOP severely underperformed in the midterm elections. He also has seemingly won over members of his own party.
But the public is not on board. In mid-December a poll from CNBC showed 70% of respondents, including 66% of Independents, not supporting another run by Joe; only 19% thought it was a good idea. Some 61% of those surveyed also do not want Trump to run again; the public wants some new players on the field.
Both Biden and Trump face tough sledding in the months ahead. Trump's legal problems are well known; Biden's are just beginning.
A new and energized GOP House will work hard to reveal Hunter Biden's efforts to capitalize on his father's position when Joe was vice president. There's plenty of evidence that the father was engaged in his son's questionable business dealings in corrupt nations like Ukraine and China, despite his denials. Ignoring Congressional hearings into such matters will be hard for the liberal media to ignore.
Also hard to ignore will be ongoing revelations about how the teachers' unions – and not the White House — called the shots on reopening our schools, how the White House told Twitter to censor dissenting voices, how the FBI sat on Hunter Biden's laptop and also monitored parents who dared criticize local school board policies and other abuses of America's citizens by Joe Biden's administration.
Democrats have convinced themselves that Donald Trump will be the GOP candidate in 2024 and that Joe Biden is the only contender who can beat him. With Trump's popularity on the decline and funders turning to other possible candidates like Ron De Santis, that's a risky bet.
And can we be honest? Joe Biden is too old to run for another four years of the most grueling job in the world.
David Axelrod, former advisor to President Obama, told the New York Times recently, "If he were 60 and not 80, there would be absolutely no doubt." But he's not.
Published On Fox News